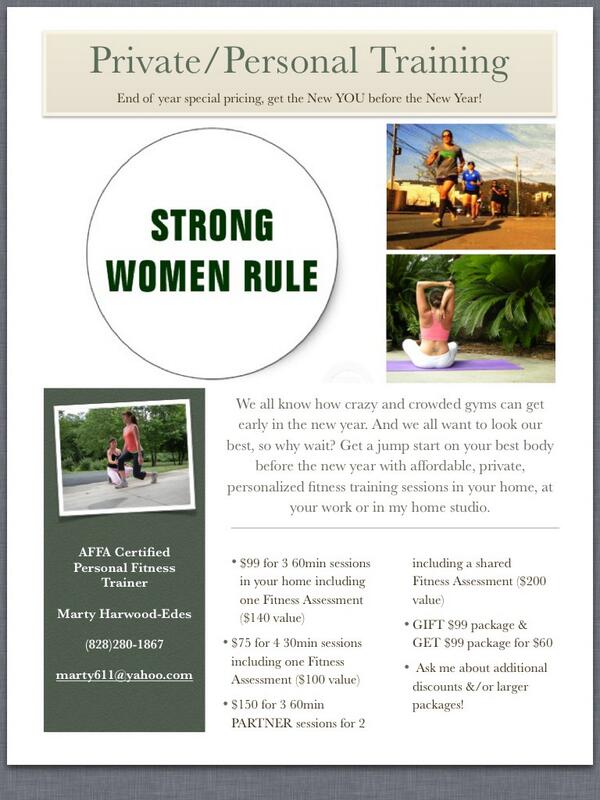 Marty Harwood-Edes is one multi-faceted and active woman! As Entrepreneur, Personal Trainer, Marathon Runner, PE Teacher, and let's not forget Foodie & Craft Beer Drinker (she lives in Asheville after all), she's really involved the local scene and we're glad to have her as an Asheville Marathon & Half Ambassador!
Marty has run 6 marathons and numerous half marathons. She likes to travel the states, using running as a way to get an unique view of the cities she visits. This lead to her starting Asheville Running Tours.  It is a Company that offers an view of the city and history behind it that many visitors to Asheville may miss. The Beer Run is their most popular tour combing running and many of asheville's local world class brewery's. She also owns, Crave Change, a private personal training business that specializes in women's fitness, and she's helping to change lives!
@AvlMarathon: How do you like to pamper or reward yourself race weekend? #AvlMChat

@CraveChange (aka Marty): food, nap, beer, nap, more food,
Stop by Asheville Marathon & Half's Twitter page for all the great comments and posts, or visit Marty's and get a kick out of her accounts like adding swimming to the routine and not drowning, or not being able to pass up puppys or firewood on a run. You're guaranteed amusement and inspiration about the destination marathon and half at Biltmore Estate.
MARTY HARWOOD-EDES | ASHEVILLE, NC
My race goals for fall & winter are  the Louisiana Marathon on Jan 19, 2014 (state #7) & Asheville Marathon on March 16, 2014 (state #8). I loved being part of the inaugural Asheville Marathon as a local volunteer! It gave me a chance to cheer on & support the many friends I had running the race. Being there with them from start to finish was really nice.
| @CraveChange |
Meet all our Asheville Marathon & Half Ambassadors by visiting our Ambassadors Page